1. She can't hurt Becky or Flair's momentum at this point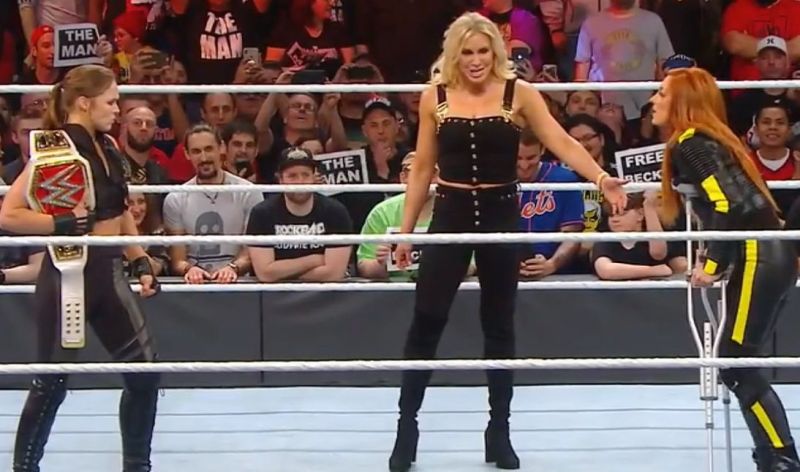 Becky Lynch, Charlotte Flair and Ronda Rousey will fight for the RAW Women's Championship in the mainevent of WrestleMania next month, making history. However, few build-ups are still left off to do in this rivalry.
Rousey is being projected as the female Brock Lesnar and we all know she needs to be physical every week to remain that way, but if she hurts Lynch and Flair every week, then it just hurts their momentum going into this match at WrestleMania.
So bringing in officials who can't fight back, serves as a good meat for Rousey in her build-up to this match.
In the eyes of the WWE Universe Rousey remains strong enough without Becky and Charlotte being harmed, so this might be the real motive behind the officials getting assaulted.