1. Vince McMahon buries The Undertaker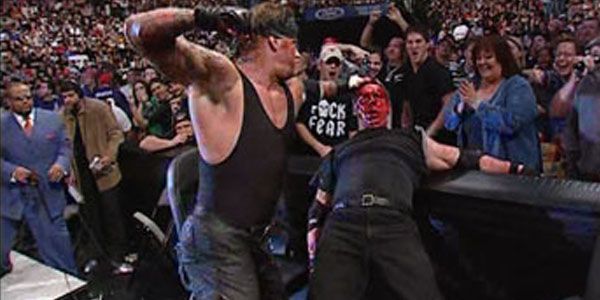 At No Mercy 2003, The Undertaker was screwed over by Vince McMahon in his match versus Brock Lesnar for the WWE Title. After this incident, Taker forced Vince to face him in a 'Buried Alive Match' at Survivor Series.
Taker dominated most of the match and took very little damage in the entire match.
However, during the ending moments when Taker opened the door to the grave-filling machine, it surprisingly blasted and made him unconscious. To everyone's shock Kane then appeared and threw his brother (storyline) into the grave.
Vince McMahon with blood all over his face continued to fill the grave and celebrated with Kane after the match.