2. Vince McMahon's limo blast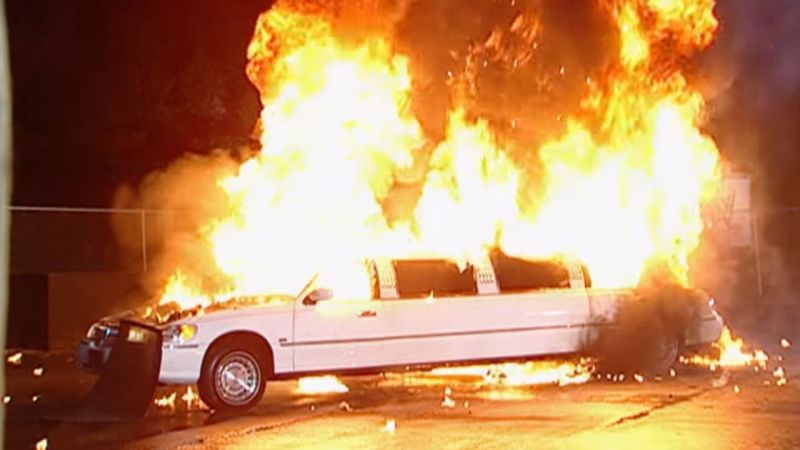 In mid 2007, Vince McMahon was behaving in a very unpredictable manner and often used to confuse the fans about their opinion on him. He even fired Ashley after an awkward incident with her.
On an episode of RAW during that time, Vince addressed the WWE Universe in the mainevent and was heading back to his limo backstage as a string of WWE Superstars were watching him with weird looks.
When Vince opened the car door, sat inside and as soon as he closed the door, the limo exploded and was covered with flames totally.
According to insider reports, Vince staged this act only to bring his brother Roderick McMahon into the scene. But shockingly Chris Benoit tragedy happened soon after, due to which Vince decided to cancel this storyline completely as it would give a wrong impression to the youth.
But, with this staged act Vince proved to everyone that he could go to any lengths for his business growth.