Though WWE has been an entertainment show throughout the years, they've come with some complex storylines and edgier content in the mid 90's to cater to a new breed of fans.
But with Benoit's tragedy, WWE turned into a complete PG show being a family watch show, just to be on the safe side of the business.
In this article we will discuss about 3 instances where a superstar was "killed" in a storyline (not real death)
3. Paul Bearer buried in cement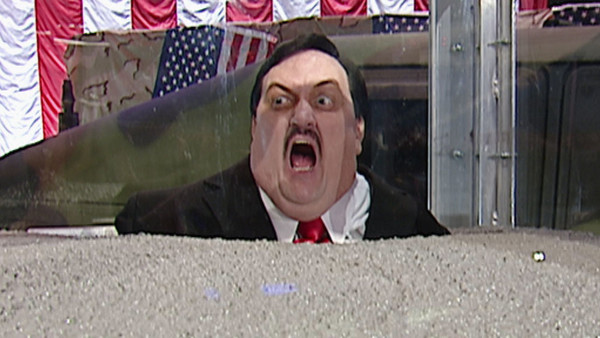 It was during The Great American Bash pay-per-view in 2004, The Undertaked faced The Dudley Boys in a handicap match in the mainevent. A bizarre stipulation was also set by Paul Heyman that he would bury Paul Bearer in cement if The Undertaker "didn't do the right thing".
Paul Bearer was trapped inside a glass box near the ramp and was only allowed to be released from there by his client The Undertaker, if he managed to get the win.
Taker managed to defy all the odds and beat The Dudley Boys in the handicap match, and also scared the living hell out of Heyman who ran away from him after the match.
However just when everybody thought he was going to set Bearer free, he shocked the WWE Universe by pulling the lever down, and killing his manager. Taker turned heel at this point, but the direction was immediately changed and he was feuding JBL after this thing.